The Project Delivery Partners are:
Cavan Innovation & Technology Centre

Cavan Innovation & Technology Centre (CITC) is a key provider of leading edge, relevant and custom designed education and training programmes to managers and key personnel in businesses located in Cavan and the wider region.
The expressed aim of the company is to facilitate and support enterprise and economic development in the central border area of Ireland through the promotion of best practice in innovation, and the delivery of entrepreneurial development and capability enhancement programmes with a particular focus on training in business and the application of information and communications technology.
CITC's strategic objectives are:
Enabling adults to achieve their full potential and to acquire skills in line with the economy
Promoting, in collaboration with state agencies, the growth of an enterprise culture
Providing high quality and flexible education and training, attuned to individual and employer needs
Encouraging more effective investment by employers in training and development to build necessary work-force skills
Providing local access to state of the art educational facilities and leading edge technology.
For further information contact: www.cavanitc.ie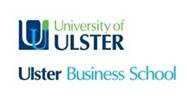 University of Ulster Business Institute
The Business Institute is a unit within the Faculty of Business and Management: Northern Ireland's Business School at the University of Ulster. Based at Jordanstown, with the facility to operate across campuses at Belfast, Coleraine, Magee and Portrush, the Business Institute was established in response to a need for a regional centre for the provision of high impact leadership, management and organisational development initiatives. Programmes support the development needs of managers and owner managers of SMEs as well as directors and senior executives in the public, private and third sectors. The Business Institute offers in-company initiatives in addition to a wide range of open programmes and provide unparalleled local, national and international networking opportunities to its extensive client base.
The Business Institute is the former recipient of Regional and National Training Awards for a number of its development initiatives. In addition the Faculty of Business and Management at the last external assessment exercise scored a maximum 24/24 for teaching excellence and the University has acknowledged the work carried out by the Institute on its behalf through the Distinguished Fellowship Award Scheme.
For further information contact: http://www.business.ulster.ac.uk/businst/hatch.html
South West College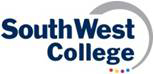 South West College operates from four campuses in Cookstown, Dungannon, Enniskillen and Omagh and, covers the geographical area of counties Tyrone and Fermanagh.
South West College used the opportunity of the merger of the four college to enlarge and expand the curriculum offer to support the regional and local economy. The College aims to provide a caring and supportive environment for all learners and a professional business-like relationship with all employers and other external stakeholders. The South West College strives to provide a quality product to all its students and to work closely with the community in which it serves.
The South West College has 18,500 student enrolments, is involved in a number of European projects, has a staffing complement of some 500 full-time staff and a similar number of part-time staff.
For further information please contact: http://www.swc.ac.uk/news/-€1,000,000-to-deliver-business-training-to-the-central-border-area.aspx
The Lead Beneficiary of the Project is Cavan Enterprise Board

Cavan County Enterprise BoardCavan County Enterprise Board (CCEB) was the lead applicant for funding for the HATCH Programme and is engaged in a wide range of enterprise and economic initiatives, many of which are implemented on a partnership basis in collaboration with other development agencies, including on a cross-border basis.
The CEB seeks to support and encourage new and existing enterprises through the provision of a range of enterprise supports including direct financial assistance and capability development programmes for small and micro enterprises. Enterprises in new emerging technologies are a key target for Cavan CEB.
It plays a leading role in supporting the stimulation and growth of the entrepreneurship base in the county. As a border county entity Cavan CEB places a high priority on developing cross border community partnerships and projects.
It works to secure funding for key projects and has been the driver of many significant local economic and enterprise initiatives implemented in the county in recent years.
For further information please contact: http://www.cavanenterprise.ie/funded_programmes/hatch_programme.196.html
The Lead Partner is ICBAN

Irish Central Border Area Network was established to improve the quality of life and prosperity of the Central Border Region by creating a dynamic model of best practice and partnership in cross border development.
In 1995 ICBAN was established as a network of councillors from the central Ireland/Northern Ireland border area with one common aim: to respond to the unique economic and social needs of the central border region.
ICBAN Member Councils
Northern Ireland:
Armagh City & District Council
Cookstown District Council
Dungannon & South Tyrone Borough Council
Fermanagh District Council
Omagh District Council
Republic of Ireland:
Cavan County Council
Monaghan County Council
Leitrim County Council
Sligo County Council
Donegal County Council
SEUPB – The Implementation Body

The Special EU Programmes Body is a North/South Implementation Body sponsored by the Department of Finance and Personnel in Northern Ireland and the Department of Finance in Ireland. It is responsible for managing two EU structural funds Programmes PEACE III and INTERREG IV designed to enhance cross-border co-operation, promote reconciliation and create a more peaceful and prosperous society.
The Programmes operate within a clearly defined area including Northern Ireland, the Border Region of Ireland and Western Scotland.
The INTERREG IVA 2007-2013 Programme is worth €256 million and aims to address the economic and social problems which result from the existence of borders. It has two distinct priority measures to create co-operation for a more prosperous and sustainable cross-border region.d sustainable cross-border region.
For more information on the SEUPB please visit www.seupb.eu