July 2014 – CREST facilities in Cavan nearing completion
The new CREST Research and Development Centre at CITC includes an engineering workshop area, a technology lab area and office space, where the CREST CITC research and development team will be based. The engineering workshop will house machining equipment for developing, modifying and testing new products and components. The separate technology lab will host ICT and electronic equipment to facilitate new product design and the production of prototypes, using innovative 3-d printing technology. The lab space also provides a more controlled environment, with specialist instrumentation, to allow monitoring and testing of products and processes. In addition, a range of portable instrumentation will be available for monitoring and testing off-site.
The CREST facilities at CITC will also be used to showcase working examples of various renewable and sustainable technologies. For example, a heat pump with an underfloor heating system has been installed and an array of PV panels is proposed. These technologies will be used not just to provide renewable energy supply for the facility, but also for technology demonstration and test purposes.
The CREST CITC research and development team look forward to using these new facilities to enhance the level of practical support and assistance they can provide to SMEs and entrepreneurs in the region, particularly those who have innovative ideas but don't have sufficient time and/or resources to move closer to commercialisation. Expertise available at the CITC CREST centre covers a range of topics in the fields of energy, waste and water. The Research and Development team hold engineering and environmental qualifications and are experienced in projects relating to energy from waste, biomass heating, solar, wind, sustainable construction etc. In addition, access to wider CREST R&D facilities, at our partner colleges, further broadens the range of specialist research and development services available to CITC and their clients. State of the art video conferencing facilities at the CITC CREST centre will promote efficient site-to-site communication and collaboration with research partners and client companies.
In summary, the CREST resource at CITC will promote innovative developments in renewable energy and sustainable technologies and will benefit local businesses and entrepreneurs by providing them with local access to specialist equipment, resources and expertise.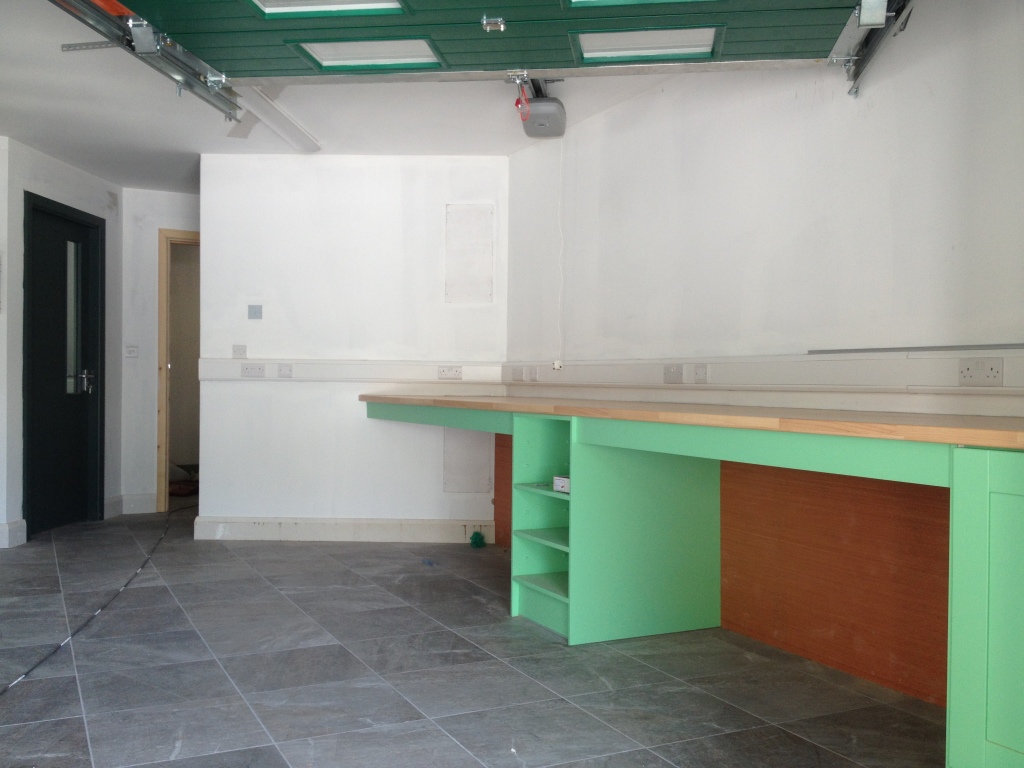 Finishing touches being put to the CITC CREST Technology Lab, 07/07/2014