Published on:01 Jul 2013
Anna Costello – Advanced Diploma in Management Practice – Female Entrepreneurs – Student Profile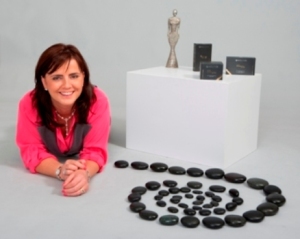 Course Studied through HATCH: Advanced Diploma in Management Practice – Female Entrepreneurs
Why did you choose to study through HATCH?
I was made aware of the course through Dympna McCarron, CITC, and I was so delighted that there was an opportunity for me to grow and develop my business, which was fully funded and therefore, achievable because I had the necessary determination and commitment and HATCH were presenting an opportunity.
What were the three biggest benefits from undertaking the course through HATCH?
1. The passing of knowledge from the lecturers from the University of Ulster.
2. The opportunities which I have been presented since gaining the knowledge and skills I learned.
3. The connections I have made at a professional and personal level.
4. And if I'm allowed a 4th… The self confidence and self belief I've gained as a direct result.
How do you think that your course will help you in the future?
Well, already it has made such a difference! Pre- participation, I was the successful owner of a beauty salon for 8 years approximately, employing 6 people. Post participation, I have 3 businesses and employ 10 people. I continue to have our IBPA National Award Winning beauty salon. I started a new training and distribution company and have sole irish distribution for an international skincare brand – Bioline Jato (never before in Ireland or the UK), servicing both the Irish and UK market, and I have opened a hairdressers, with a view to distributing a haircare brand in the next 5 years. I am currently in Italy, having negotiated a deal with a company from Switzerland for the Irish Distributionn of their internationally recognised makeup brand, never before in Ireland. I think the course has sealed my future!
If you were to recommend the course to a friend or colleague, how would you best describe the way the course was delivered?
The course was delivered in such a manner that you could relate the learning to your own situation, therefore it was easy to retain the learning and skills. Also, I learned from one of the lecturers a very important lesson early on, you don't need to know everything, you just need to learn the skills to manage people who have strengths which fill the gaps of your own weaknesses! No pressure! Open your mind and have the courage to try it, as what have you got to lose!
To see this interview on Cavan TV please click on the below link:
http://drumlinmedia.blogspot.com/2013/07/anna-costello-of-newgenskin-limited_18.html